AIE Articulation Arrangements
Degree Pathways for AIE Graduates
The articulation arrangement between AIE and AIE Institute is a formal mechanism that provides AIE Graduates with agreed and consistent credit outcomes for recognition of prior learning in accordance with the AIE Institute's Credit and RPL Policy and Procedure.
The articulation pathway from AIE's Advanced Diploma of Professional Game Development to AIE Institute's Bachelor of Game Development means that students would complete another three more semesters, or another 18 months of study to complete their degree. The following tables outline the course structure for following the articulation pathway from the Advanced Diploma into the Bachelor of Game Development.
Course structure for AIE Graduates following articulation pathway
AIE Institute has an articulation agreement with the Academy of Interactive Entertainment (AIE). Applicants may be granted advanced standing into an AIE Institute Bachelor course if they have successfully completed an AIE Advanced Diploma according to the agreement.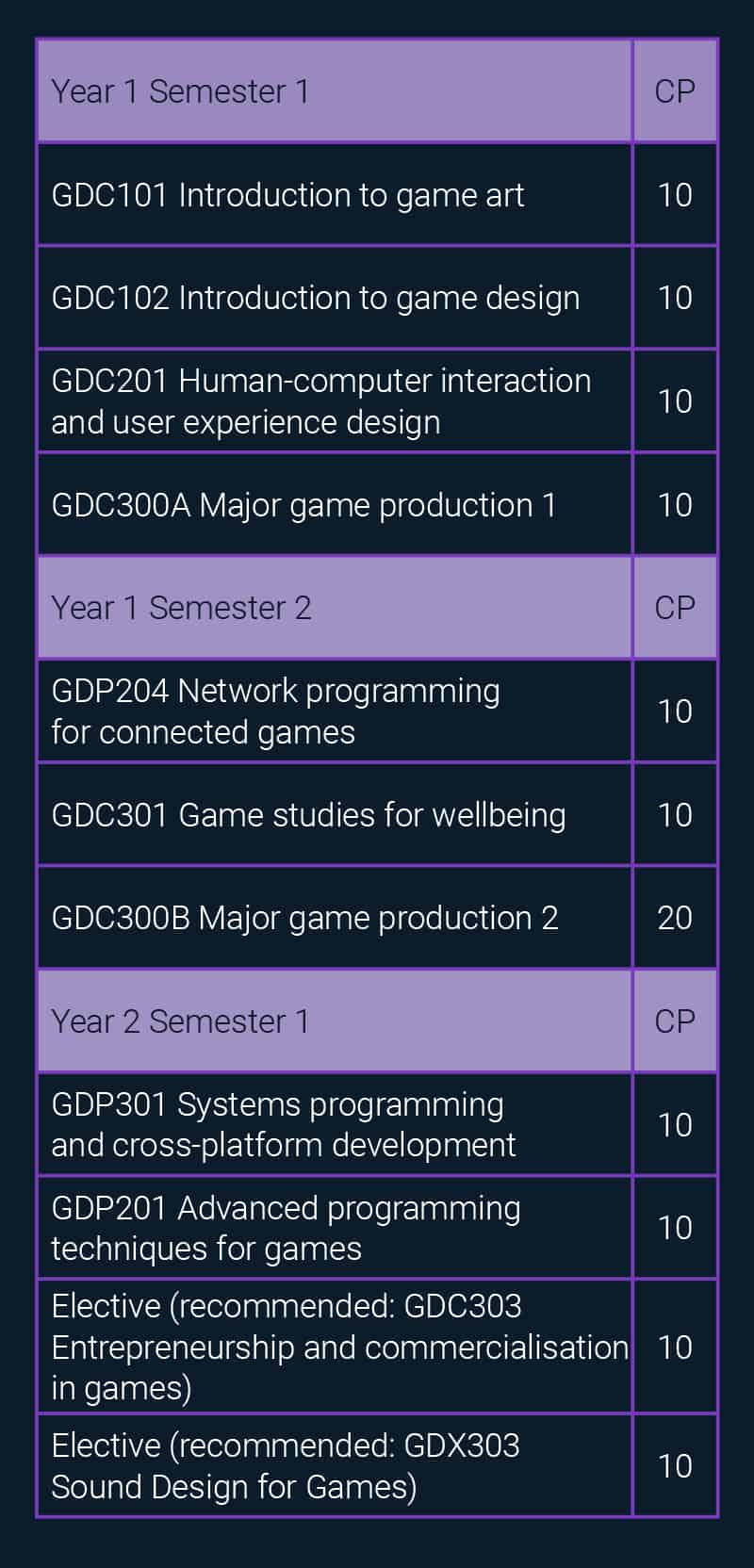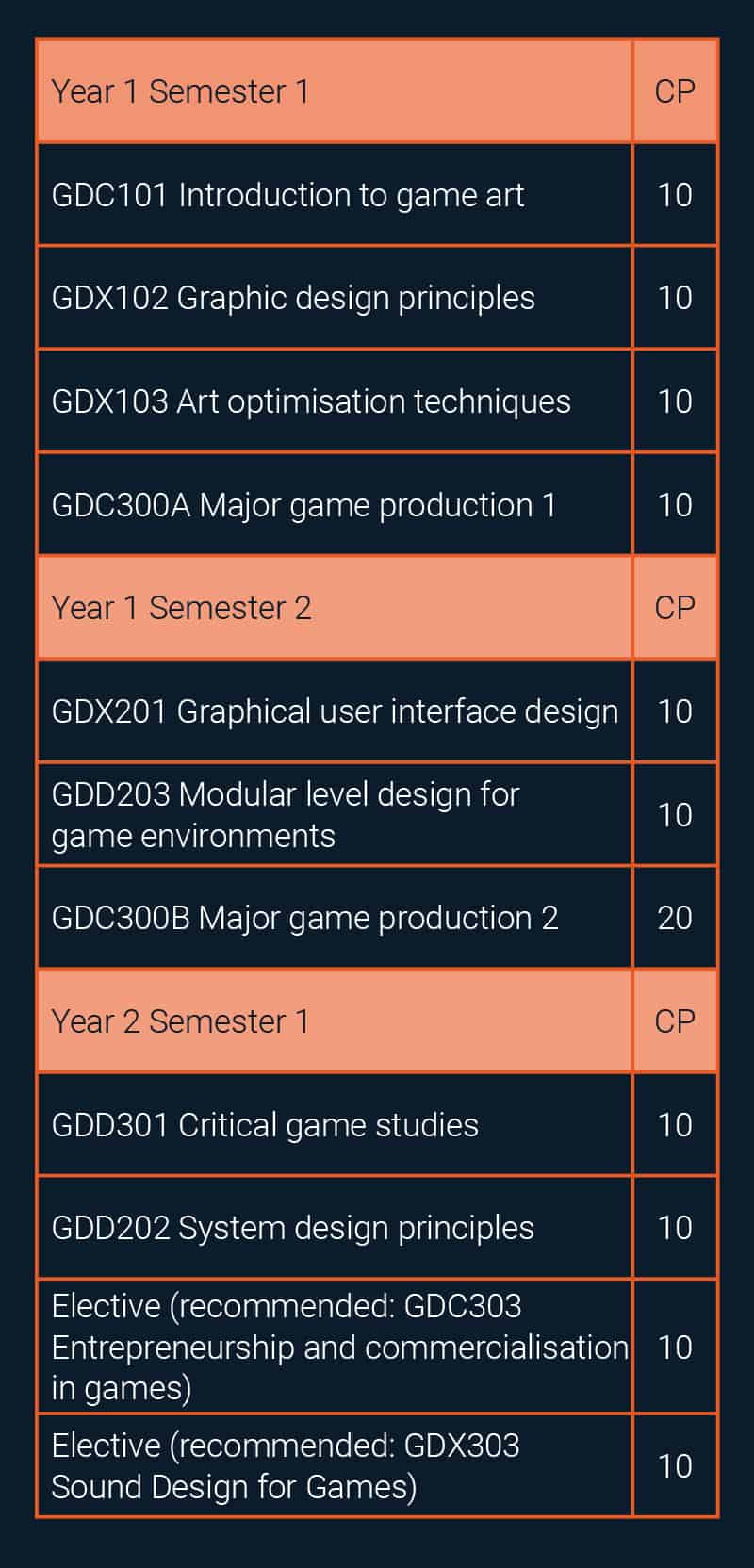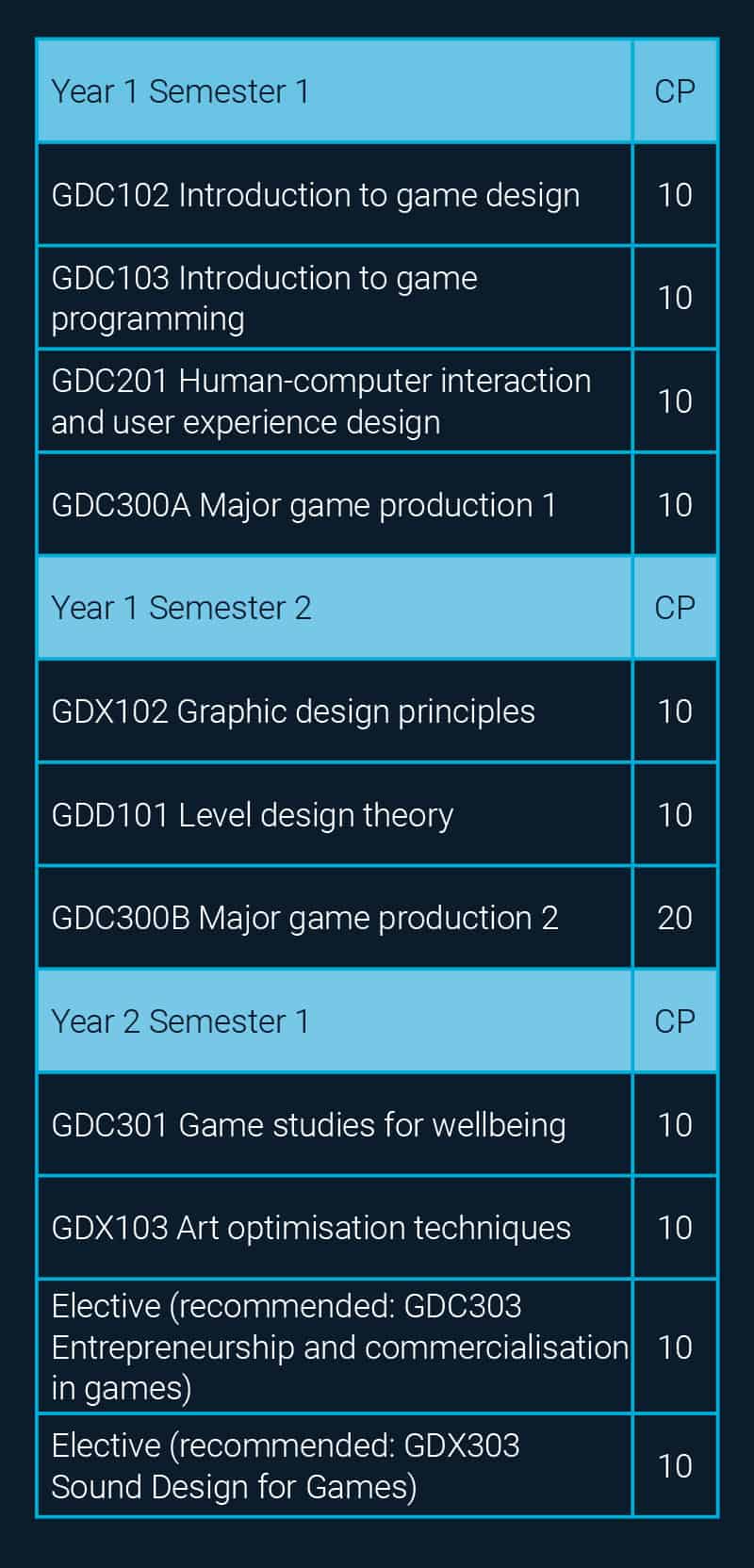 Further information is available on:
Contact our Admissions Officer