The AIE Institute Academic Board is the peak academic body of the AIE Institute Limited. The Academic Board is responsible for academic oversight of AIE Institute's higher education courses and provides authoritative advice to the AIE Institute Board of Directors on all higher education academic matters. Its key objective is to establish and maintain the quality of higher education courses and all associated academic matters.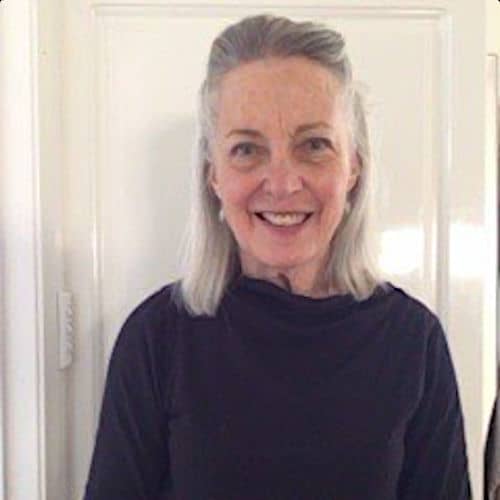 Dr Gail Dennett
Director, Chair of the Board of Directors, and Chair of the Academic Board
Dr Gail Dennett has over 30 years' experience in higher education with a focus on teaching and learning. She has held senior roles as Director of Teaching and Learning Support Services (TALSS) at QUT (1997–2003) and Pro Vice Chancellor (Teaching and Learning) at RMIT (2003–2005) and UTAS (2005–2009).
Although retired from full-time employment, she has continued part-time work as an educational consultant. Her current focus has been on governance in higher education and the evaluation of national teaching and learning projects. She has been an Independent Director and Chair of the Academic Board of AIE Institute since 2018 and played a key role in securing TEQSA registration and accreditation in 2021.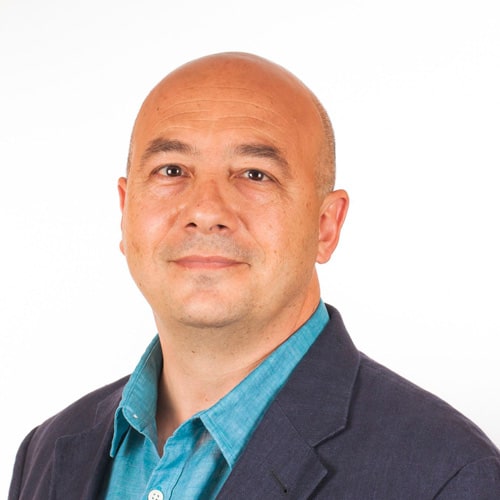 John De Margheriti
Director
John De Margheriti holds a Global Executive MBA from Sydney University and is the Chairman and CEO of The Academy of Interactive Entertainment Limited and Chairman and Producer of DEMS Entertainment.
A seasoned, highly successful businessman, John co-founded Micro Forté Pty Ltd in 1985, one of the oldest independent video games development studios in the world, and produced several globally successful games. In 1995, John co-patented a system and method for creating highly scalable client-server technology and in 1999 co-founded the massively-multiplayer online middle-ware technology company BigWorld Pty Ltd. BigWorld held the majority of the Chinese online games market and was later acquired by Wargaming.net, the creators of the World of Tanks franchise that have since grown to employ over 5,500 people globally.
In recent years, John's accomplishments have led him to focus on the Australian independent film industry. John is currently leading the development of the world's first course specialising in Virtual Production technology and is embarking on the development of a multimillion-dollar campus expansion in Canberra that will feature state-of-the-art filmmaking equipment and facilities.
Films
Ladies in Black (Executive Producer), directed by Bruce Beresford
Blue World Order (Executive Producer)
Me and My Mates vs the Zombie Apocalypse (Executive Producer)
The Furies (Executive Producer)
Sissy (Producer), currently in post-production
Tobruk, a forthcoming war film to be directed by Phillip Noyce
Games
The Official America's Cup Sailing Simulation (Electronic Arts and US Gold)
Demon Stalkers – The Raid on Doomfane (Electronic Arts)
Fire King (Strategic Studies Group)
Bombs Away (Emu Multimedia)
Nordice (Emu Multimedia)
Roy Morgan's Ultimate Survey (Emu Multimedia)
Enemy Infestation (Ripcord Games)
Fallout Tactics: Brotherhood of Steel (Interplay)
Hot Wheels Bash Arena (THQ)
KWARI (Kwari limited)
Awards
2014 iAwards as the CSIRO Benson Entrepreneur of the Year for productivity and innovation
2006 ATS Patrons Award for Outstanding Achievement in International Markets
2002 APICTA Asia Pacific ICT Awards in Excellence in Creative Digital Industries
2001 Cisco Innovation Award
Appointed an Honorary Ambassador for Canberra in 2000 for contributions to the video games industry
Industry growth
John's journey is synonymous with the growth of Australia's video games industry. AIE was originally founded in 1996 as a division of one of Australia's first AAA computer game development studios called Micro Forté Pty Ltd. John was attempting to meet an industry shortage of skilled developers for his studio through a collaboration with the ACT Government and the Canberra Institute of Technology (CIT), and from this, the non-profit Academy of Interactive Entertainment Limited (AIE) was born!
After the first cohort of students graduated, John soon realised that the emerging Australian industry shared his studio's need for skilled employees. In 1998, AIE was formally established as a non-profit to continue with a focus on expanding specialist education to meet industry demand in the rapidly growing areas of programming, 3D animation and related areas.
Through John's vision and ongoing dedication to grow an industry, AIE now has 7 campuses in Australia, the USA and online, and alumni working in studios around the world. AIE has gained much recognition as the leading educator for game development, 3D animation and film VFX, having twice won the Australian Training Awards.
In the late 1990s, AIE provided the start-up funds and ongoing operational funding and support to further grow the Australian game development industry through the creation of an industry association called the Game Developer's Association of Australia (GDAA) and an industry conference called the Australian Game Developers Conference (AGDC). This was instrumental in building and raising the profile of the Australian industry and opening global networks with overseas publishers for Australian studios and AIE graduates.
The GDAA and AGDC evolved over time. Recently, the GDAA merged with the Interactive Games and Entertainment Association (IGEA) forming the world's first publisher and developer association, bringing to fruition an idea John previously pitched to the IGEA Board. IGEA now also runs Game Connect Asia Pacific (GCAP), AGDC's successor.
The creation of this core industry infrastructure that helped place Australia on the emerging video games industry map was a herculean effort led by John and supported by his AIE team and many Australian development studios. John and AIE have received many industry awards for their combined efforts, and they continue to lead the industry in Australia by actively influence the shape of the industry to respond to rapidly changing needs. More recent innovations are the establishment of the Game Plus collaborative workspace for game developers and related specialist technology start-ups (Adelaide, Canberra, Sydney) and the Film Plus collaborative workspace for filmmakers and related specialists (Canberra).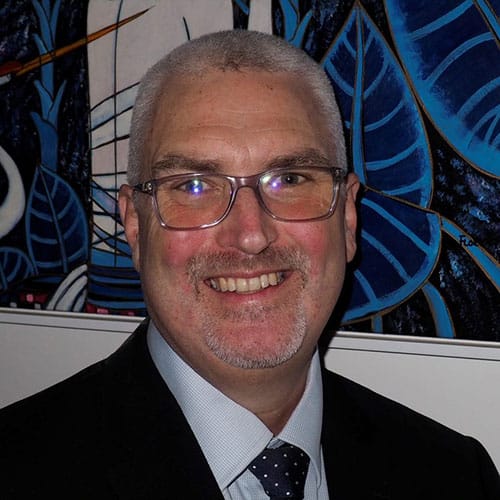 Dr Geoff Mitchell
Director
Geoff is a Digital Strategist with the Brisbane City Council. He has over 30 years' experience as an academic and an IT professional in government agencies, private sector organisations and higher education institutions. Geoff has more than 18 years' experience in the Higher Education sector across Australia and New Zealand, including roles as the Director of Learning Environments and Technology Services at QUT, Director of the University Teaching Development Centre at Victoria University of Wellington, and the Manager of Educational Products and Services at Griffith University. Prior to working for Brisbane City Council, he was the Digital and Emerging Technology Manager at Virgin Australia.
Geoff has been involved with AIE Institute since 2019 and is an Independent Director, the Chair of the Course Advisory Committee and a member of the Academic Board.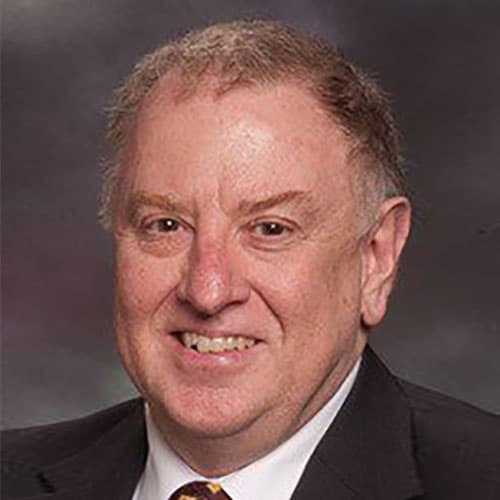 Dr Gary Buttriss
Academic Board Member
Gary is an educator and researcher in sustainable business and marketing at The Australian National University. His research has focused on how technology transforms business and currently innovation strategies as business pursues net zero and beyond in response the climate change and other wicked problems.
Prior to moving to academia, he ran his own hospitality business in Sydney's iconic Queen Victoria Building.
He is also a certified Foresight Practitioner at the Institute for the Future in Palo Alto California.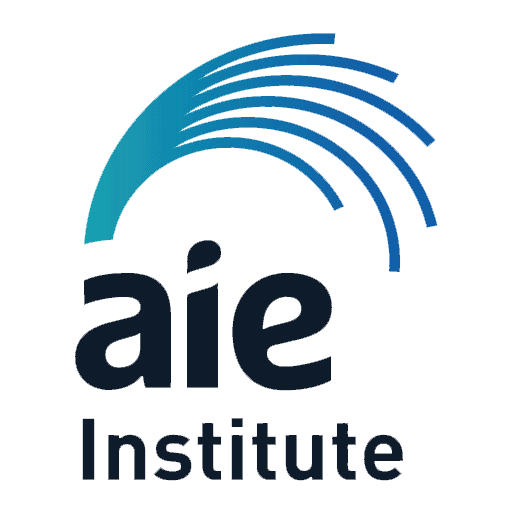 Student representative
To be advised