Course Advisory Committee (Game Development)
The Course Advisory Committee (Game Development) is a standing committee of the Academic Board of AIE Institute Ltd. Course advisory committees have delegated responsibility from the Academic Board to develop new higher education courses for AIE Institute and for conducting reviews of AIE Institute's courses.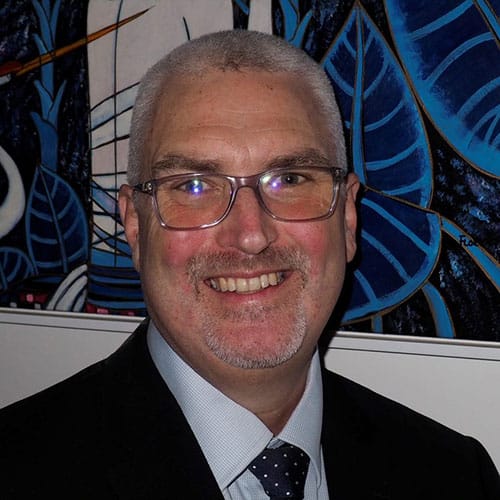 Dr Geoff Mitchell
Director
Geoff is a Digital Strategist with the Brisbane City Council. He has over 30 years' experience as an academic and an IT professional in government agencies, private sector organisations and higher education institutions. Geoff has more than 18 years' experience in the Higher Education sector across Australia and New Zealand, including roles as the Director of Learning Environments and Technology Services at QUT, Director of the University Teaching Development Centre at Victoria University of Wellington, and the Manager of Educational Products and Services at Griffith University. Prior to working for Brisbane City Council, he was the Digital and Emerging Technology Manager at Virgin Australia.
Geoff has been involved with AIE Institute since 2019 and is an Independent Director, the Chair of the Course Advisory Committee and a member of the Academic Board.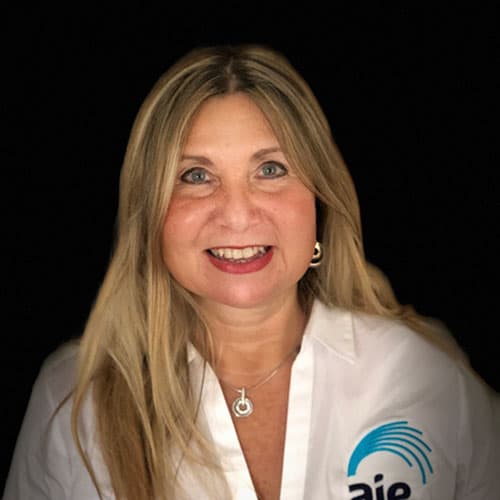 Prof Manolya Kavakli
Academic Board Member
Prof Manolya Kavakli is an award-winning expert in Human Computer Interaction (HCI), Virtual and Augmented Reality and Computer Games. Her research involves the use of virtual reality and motion tracking technologies for the development of simulations targeting the improvement of human performance and expertise. Prof Kavakli is an architect who gained her BSc, MSc and PhD degrees in 1987, 1990 and 1995 respectively, from Istanbul Technical University.
Between 1989 and 1999 she worked as an Associate Professor at the Faculty of Architecture, Istanbul Technical University. From 2000 to 2003, Prof Kavakli worked for Charles Sturt University before moving to Macquarie University, where she established the Virtual Reality (VR) Lab in 2005, and served as the VR Lab's director from 2005 until 2020. She became the Academic Director of AIE Institute in August 2018, resulting in her appointment as an Honorary Professor at Macquarie University in 2020.
Prof Kavakli is the founding member of VISOR (Virtual and Interactive Simulations of Reality Research Group), a member of CEPET (Research Centre for Elite Performance, Expertise, and Training) at Macquarie University, and has strong links to European research organisations.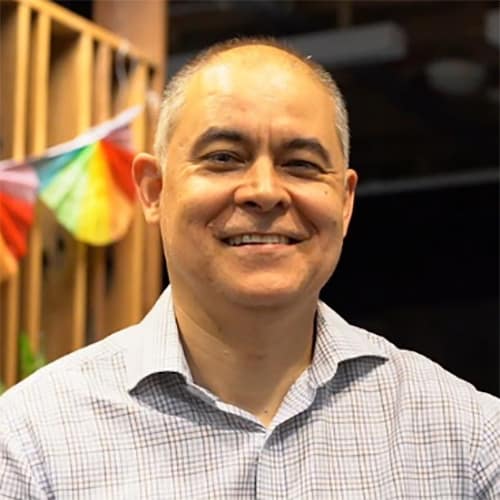 Mr Steve Wang
General Manager, Wargaming Sydney
Steve Wang is the General Manager of Wargaming Sydney, the Australian division of Wargaming – the massively successful developer of World of Tanks, World of Warplanes, and World of Warships, played by 200 million gamers around the world.
Steve has been at the forefront of the Australian games industry for over 35 years. After graduating from UNSW with a BSc in Computer Science, he went on to co-found Micro Forté, one of the first Australian computer games studios, in 1985. 
In the early 2000s, Micro Forté formed BigWorld Technology with the ambitious plan to build a game engine specifically designed for MMOs and online games. BigWorld, with Steve as COO, was the first company to develop such a middleware platform. 
Wargaming acquired Micro Forté in 2012 and Steve became the new Wargaming Sydney studio's General Manager. Under Steve's leadership, the studio has gone from strength to strength and today employs over 120 artists, programmers, QA and support staff.
Steve is also passionate about giving back to the wider gaming community through creating monthly meetups where developers give educational presentations; sponsoring events including GCAP; and supporting members of the team to present their work worldwide at GCAP, GDC, Siggraph and E3.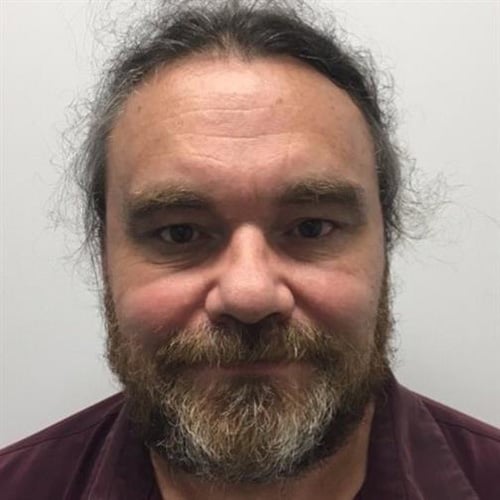 Karl Cizakowsky
Head of Faculty, Game Design, AIE
Karl Cizakowsky's experience runs over 2 decades in video game development and film, primarily in senior and leadership positions working on console, PC and mobile platforms. Starting at Ratbag Games in 2000, Midway Studios and Krome Studios, he moved on to several mobile and indie development projects. He has also worked as an Artist/Modeler on several film projects at Rising Sun Pictures and done contract work for Screen Australia. He joined the Academy of Interactive Entertainment in 2015 as the Head of Faculty for Game Design.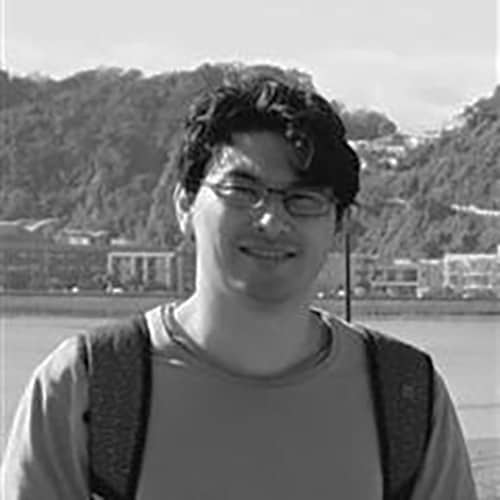 Patrick Delmastro
Head of Faculty, Game Art and Animation, AIE
Patrick started working in the game development industry in 2003 and has significant experience as a senior and lead artist, contributing to over 30 published games across mobile and console platforms throughout his career thus far. He has experience working for studios such as Electronic Arts, Creative Assembly, and a multitude of independent Australian game development companies. Patrick entered the education sector in 2010 as a guest lecturer and began teaching regularly in 2014, delivering game development and VFX courses alongside industry work. In 2020, Patrick was appointed Head of Faculty for Game Art and Animation at the Academy of Interactive Entertainment and a member of the Course Advisory Committee at AIE Institute.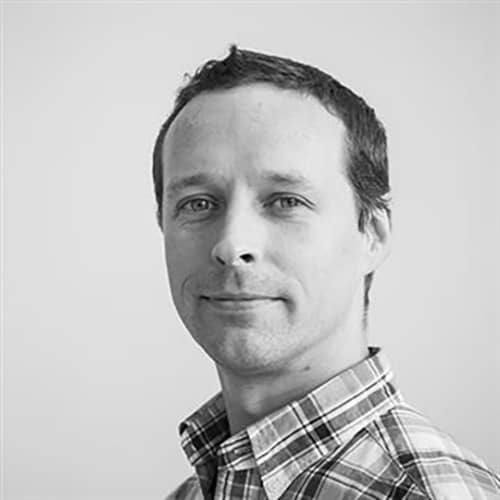 Sam Cartwright
Head of Faculty, Programming and Acting Head of Faculty, Graduate Programs, AIE
Sam Cartwright's experience in higher education stems from around 2 decades of industry and academic experience in video game development, teaching and learning. He has served as a senior programmer and developer coordinator at the Tokyo studio Gameloft, specialising in mobile game development. He has also worked on numerous online, mobile, and virtual and augmented reality games and applications at a range of smaller Australian studios. His passion for passing on his programming knowledge and experience has underpinned his involvement in vocational and higher education. He now serves as the Head of the Programming and Graduate Programs faculties at the Academy of Interactive Entertainment and a member of the Course Advisory Committee at AIE Institute.