The senior management of AIE Institute provides effective operational management across administrative and academic functions to achieve AIE Institute's strategic objectives.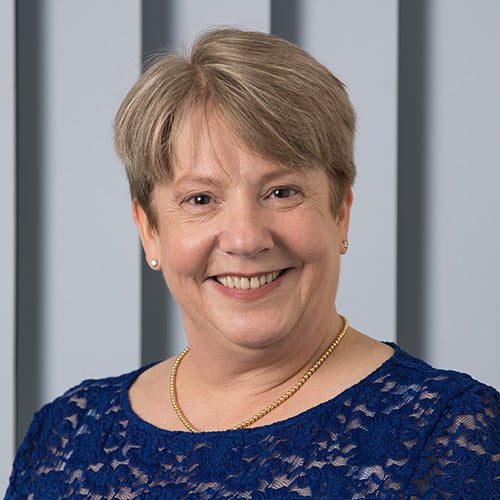 Vicki De Margheriti
Director
Vicki has over 35 year's experience managing companies and facilitating business and industry growth in the games development, 3D animation and visual FX industries. She is the CEO of the Academy of Interactive Entertainment Ltd (AIE) and has been involved in the operations and strategic planning of all of its business units, including Canberra Technology Park (CTP), AIE Incubator, Game Plus, Film Plus, as a Director and Co-founder since its inception.
Vicki is a member of the Australian Institute of Company Directors and has been a Director on the board of games studio Micro Forté and middleware developer BigWorld. Vicki believes in equipping people with the skills, knowledge and confidence to follow their dreams. She thrives on providing a fun, creative and motivating work environment that is conducive to learning and allowing staff and students to achieve their full potential.
Vicki has seen the AIE grow from a single classroom in partnership with CIT in 1996, to an international success with campuses in Canberra, Sydney, Melbourne, Adelaide, Seattle, Lafayette and Online. She looks forward to managing AIE's future expansion plans and its ongoing contributions to facilitate industry growth in Australia and abroad.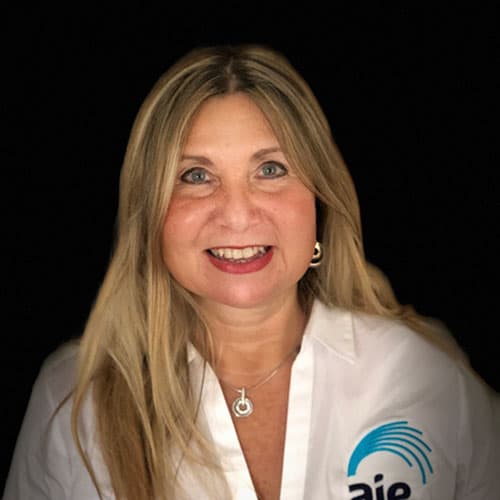 Prof Manolya Kavakli
Academic Board Member
Prof ManolyaKavakli is an expert in Human Computer Interaction (HCI), Virtual and Augmented Reality and Computer Games. Her research involves the use of virtual reality and motion tracking technologies for the development of simulations targeting the improvement of human performance and expertise. Prof Kavakli is an architect who gained her B.Sc., M.Sc. and Ph.D. degrees in 1987, 1990 and 1995 respectively, from Istanbul Technical University. She was awarded a NATO Science Fellowship in 1996 for postdoctoral research and a Postdoctoral Fellowship from the University of Sydney, Australia in 1998.
Between 1989 and 1999 she worked as an Associate Professor at the Faculty of Architecture, Istanbul Technical University. In 2000, she started lecturing in Game Design at the School of Information Technology, Charles Sturt University and became the Acting Course Coordinator of the first Bachelor of Computer Science (Games Technology) degree in Australia. In 2003, she became a Senior Lecturer in Computer Graphics and Game Design at the Department of Computing, Macquarie University, and established the Virtual Reality Lab in 2005, where she was promoted to Associate Professorship in 2010.
Prof Kavakli was the Director of the Virtual Reality Lab between 2005-2020 and the Director of Postgraduate Program between 2014-2018 at the Department of Computing, Macquarie University. She became the Academic Director of AIE Institute starting from 20 August 2018, reducing her involvement at Macquarie University first to a research only position and then to an Honorary Professorship in 2020.
Prof Kavakli is the founding member of VISOR (Virtual and Interactive Simulations of Reality Research Group) and a member of CEPET (Research Centre for Elite Performance, Expertise, and Training) at Macquarie University. She supervised 11 postdoctoral fellows and 133 postgraduate students (21 PhD, 4 MSc, 7 Honours, 34 MIT projects, 24 MIT Special Topics, 11 French MEng internships, and 32 MIT/MEng internships). Currently, she is the Associate Supervisor of a PhD student at Macquarie University.
Prof Kavakli has strong links to European research organisations. She was a Visiting Research Professor at the Virtual Immersion Research Group, Image Institute - Laboratory Le2i, Ecole Nationale Superieure d'Arts et Metiers ParisTech, Chalon Sur Saone, France in 2013 and 2014, and in AIX Marseille Universite, Marseille, France in 2019. She has reviewed grants for the ARC Linkage, Discovery, Decra, and Linkage Infrastructure Schemes, New Zealand Ministry of Business, Innovation and Employment, The Marsden Fund Council, Royal Society of New Zealand, The Netherlands Organisation for Health Research and Development, Government of Canada Convergence Portal, Austrian Science Fund, and The Research Council for Culture and Society at the Academy of Finland.
Prof Kavakli has been the recipient of 24 awards, including 6 fellowships and 10 Best paper and Education awards and nominations in the last decade. She received 34 research and infrastructure grants from a number of scientific international organisations including the Commonwealth, the Australian Research Council, the Scientific and Technical Research Council of Turkey, Turkish Republic State Planning Organization, 3 teaching grants, and 11 other grants, totaling over $5 million. She has given 11 keynote speeches and produced 227 peer reviewed publications including 20 book chapters, 55 journal articles, 130 conference papers. She has more than 2200 citations. Her h-index is 21 and i-10 index is 44. Prof Kavakli's research has been profiled in international media 45 times including ABC TV, ABC 7:30 Report, ABC and SBS Radio, and Sydney morning Herald.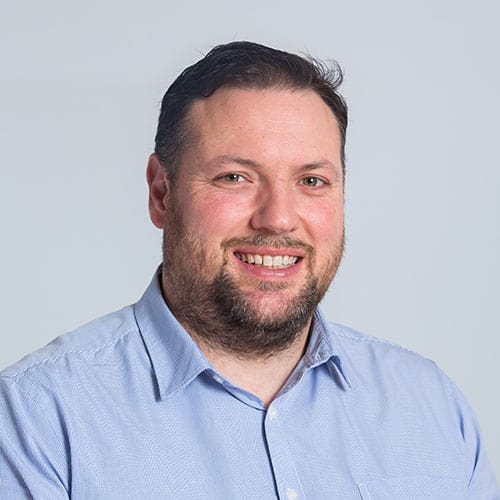 Neil Boyd
Campus Manager, Sydney campus
Neil Boyd has a distinguished career in education with AIE and in the NSW public education sector. Neil, a graduate of Sydney University, joined AIE In 2001 teaching the Diploma of Computer Game Development (Art). As Senior Teacher, Neil led the Game Development course, supported AIE's teaching and learning as well as creating new curriculum and resources. This included developing and delivering AIE's first online courses in 2004 along with writing and managing the accreditation of AIE's Advanced Diploma of Professional Game Development in 2006.
Neil became Canberra Head of School in 2006 and established the Sydney campus in November 2008. As Head of School Sydney, Neil continued to coordinate animation and game art curriculum and managed AIE's national marketing efforts. Neil established AIE's Incubator Program to support the growth of Indie games and animation studios in January 2012.
In 2012, Neil took up the position of Director of Business Development and Marketing to support and further grow the Academy within Australia and internationally.
Neil has also worked as a freelance graphic artist, web developer and game designer and produced games and animation for AIIA, University of Canberra, RAAF, and the Australian Broadcasting Corporation. Neil has been involved on various boards, including the Game Developers Association of Australia and is an active participant in various state and federal digital media programs.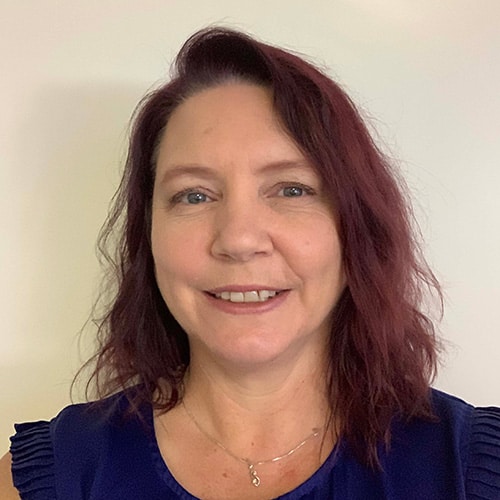 Lea Michael
Campus Manager, Canberra campus
Lea has over 16 years of campus management and educational resource management experience, specialising in Online adaption and facilitation of all levels of courses.
As AIE evolved from a single campus in Canberra to several campuses across Australia, Lea ensured all programming courses were successfully duplicated across to each new campus, maintaining resources and training staff as they joined the teams.
After taking on opening an Online delivery focussed campus for AIE in 2012, Lea has sustained its growth over the years and has facilitated the training of AIE staff across all Campuses to adapt to Online delivery. With the ability to adapt quickly, project manage and focus when challenges arise, Lea manages two very different campuses and sets of staff simultaneously.
Since achieving the top 2% in her classes and gaining a Vice Chancellors award during her Bachelor of Science, Majoring in Computer Science, Lea has continued to maintain her programming and project management passion through contract and personal projects.