The AIE Institute Board of Directors is the corporate governing body of AIE Institute Limited. The Board of Directors is responsible for all higher education corporate governance matters. It will provide sound leadership and direction to establish and maintain strategic priorities and policies for AIE Institute.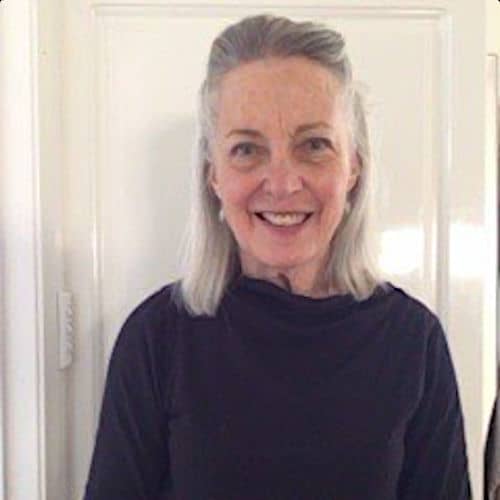 Dr Gail Dennett
Director, Chair of the Board of Directors, and Chair of the Academic Board
Dr Gail Dennett has over 30 years' experience in higher education with a focus on teaching and learning. She has held senior roles as Director of Teaching and Learning Support Services (TALSS) at QUT (1997–2003) and Pro Vice Chancellor (Teaching and Learning) at RMIT (2003–2005) and UTAS (2005–2009).
Although retired from full-time employment, she has continued part-time work as an educational consultant. Her current focus has been on governance in higher education and the evaluation of national teaching and learning projects. She has been an Independent Director and Chair of the Academic Board of AIE Institute since 2018 and played a key role in securing TEQSA registration and accreditation in 2021.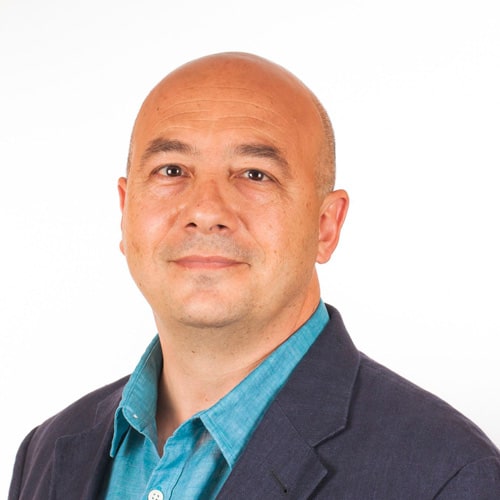 John De Margheriti
Director
John De Margheriti holds a Global Executive MBA from Sydney University and is the Chairman and CEO of The Academy of Interactive Entertainment Limited and Chairman and Producer of DEMS Entertainment.
A seasoned, highly successful businessman, John co-founded Micro Forté Pty Ltd in 1985, one of the oldest independent video games development studios in the world, and produced several globally successful games. In 1995, John co-patented a system and method for creating highly scalable client-server technology and in 1999 co-founded the massively-multiplayer online middle-ware technology company BigWorld Pty Ltd. BigWorld held the majority of the Chinese online games market and was later acquired by Wargaming.net, the creators of the World of Tanks franchise that have since grown to employ over 5,500 people globally.
In recent years, John's accomplishments have led him to focus on the Australian independent film industry. John is currently leading the development of the world's first course specialising in Virtual Production technology and is embarking on the development of a multimillion-dollar campus expansion in Canberra that will feature state-of-the-art filmmaking equipment and facilities.
Films
Ladies in Black (Executive Producer), directed by Bruce Beresford
Blue World Order (Executive Producer)
Me and My Mates vs the Zombie Apocalypse (Executive Producer)
The Furies (Executive Producer)
Sissy (Producer), currently in post-production
Tobruk, a forthcoming war film to be directed by Phillip Noyce
Games
The Official America's Cup Sailing Simulation (Electronic Arts and US Gold)
Demon Stalkers – The Raid on Doomfane (Electronic Arts)
Fire King (Strategic Studies Group)
Bombs Away (Emu Multimedia)
Nordice (Emu Multimedia)
Roy Morgan's Ultimate Survey (Emu Multimedia)
Enemy Infestation (Ripcord Games)
Fallout Tactics: Brotherhood of Steel (Interplay)
Hot Wheels Bash Arena (THQ)
KWARI (Kwari limited)
Awards
2014 iAwards as the CSIRO Benson Entrepreneur of the Year for productivity and innovation
2006 ATS Patrons Award for Outstanding Achievement in International Markets
2002 APICTA Asia Pacific ICT Awards in Excellence in Creative Digital Industries
2001 Cisco Innovation Award
Appointed an Honorary Ambassador for Canberra in 2000 for contributions to the video games industry
Industry growth
John's journey is synonymous with the growth of Australia's video games industry. AIE was originally founded in 1996 as a division of one of Australia's first AAA computer game development studios called Micro Forté Pty Ltd. John was attempting to meet an industry shortage of skilled developers for his studio through a collaboration with the ACT Government and the Canberra Institute of Technology (CIT), and from this, the non-profit Academy of Interactive Entertainment Limited (AIE) was born!
After the first cohort of students graduated, John soon realised that the emerging Australian industry shared his studio's need for skilled employees. In 1998, AIE was formally established as a non-profit to continue with a focus on expanding specialist education to meet industry demand in the rapidly growing areas of programming, 3D animation and related areas.
Through John's vision and ongoing dedication to grow an industry, AIE now has 7 campuses in Australia, the USA and online, and alumni working in studios around the world. AIE has gained much recognition as the leading educator for game development, 3D animation and film VFX, having twice won the Australian Training Awards.
In the late 1990s, AIE provided the start-up funds and ongoing operational funding and support to further grow the Australian game development industry through the creation of an industry association called the Game Developer's Association of Australia (GDAA) and an industry conference called the Australian Game Developers Conference (AGDC). This was instrumental in building and raising the profile of the Australian industry and opening global networks with overseas publishers for Australian studios and AIE graduates.
The GDAA and AGDC evolved over time. Recently, the GDAA merged with the Interactive Games and Entertainment Association (IGEA) forming the world's first publisher and developer association, bringing to fruition an idea John previously pitched to the IGEA Board. IGEA now also runs Game Connect Asia Pacific (GCAP), AGDC's successor.
The creation of this core industry infrastructure that helped place Australia on the emerging video games industry map was a herculean effort led by John and supported by his AIE team and many Australian development studios. John and AIE have received many industry awards for their combined efforts, and they continue to lead the industry in Australia by actively influence the shape of the industry to respond to rapidly changing needs. More recent innovations are the establishment of the Game Plus collaborative workspace for game developers and related specialist technology start-ups (Adelaide, Canberra, Sydney) and the Film Plus collaborative workspace for filmmakers and related specialists (Canberra).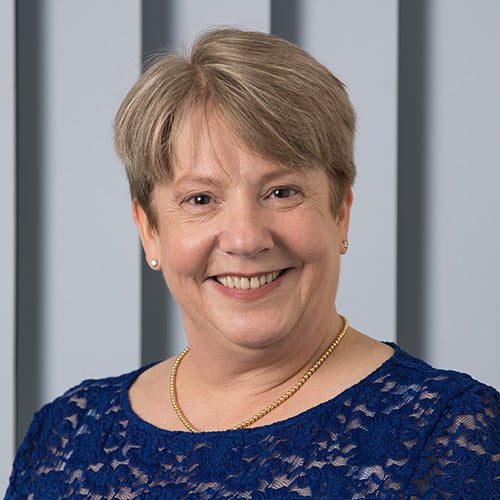 Vicki De Margheriti
Director
Vicki has over 35 years' experience managing companies and facilitating business and industry growth in the games development, 3D animation and visual FX industries. She is the CEO of the Academy of Interactive Entertainment Ltd (AIE) and has been involved in the operations and strategic planning of all of its business units, including Canberra Technology Park (CTP), AIE Incubator, Game Plus, Film Plus, as a Director and Co-founder since its inception. 
Vicki is a member of the Australian Institute of Company Directors and has been a director on the board of games studio Micro Forté and middleware developer BigWorld. Vicki believes in equipping people with the skills, knowledge and confidence to follow their dreams. She thrives on providing a fun, creative and motivating work environment that is conducive to learning and allowing staff and students to achieve their full potential. 
Vicki has seen AIE grow from a single classroom in partnership with CIT in 1996, to an international success with campuses in Canberra, Sydney, Melbourne, Adelaide, Seattle, Lafayette and Online. She looks forward to managing AIE's future expansion plans and its ongoing contributions to facilitate industry growth in Australia and abroad.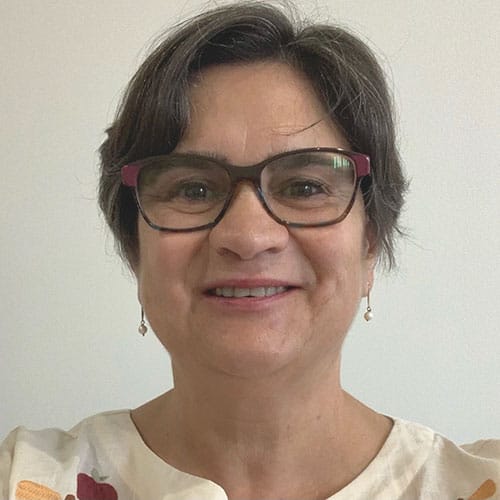 Karin Thompson
Director
​​​​​​​​​​​​​​Karin has over 30 years' experience in financial and management accounting. She holds a Bachelor of Economics from ANU and is a member of the Chartered Accountants of Australia and New Zealand. She joined AIE in 2007 after working for various chartered accounting firms as a Manager and Senior Manager in Business Services.
Karin was the Chief Financial Officer (CFO) of AIE from 2009 to 2022, a role which involved overseeing the financial operations of AIE, including preparation of annual and quarterly financial statements and management of payroll, accounts receivable and accounts payable. She also assisted the CEO in various aspects of corporate reporting and compliance. In 2022, Karin transitioned to the role of Financial Consultant at AIE while continuing as CFO of AIE Institute.
Emeritus Professor Tom Cochrane AM
Director and Chair of the Audit and Risk Committee
Tom Cochrane is currently Adjunct Professor in the Faculty of Law at the Queensland University of Technology (QUT) in Brisbane, Australia. He was formerly (until retiring from the position in December 2013) Deputy Vice-Chancellor at QUT, with portfolio responsibility for a range of services, including IT, e learning services, and libraries. 
Other present roles include:  Deputy Chair Library Board of Queensland; President (Management Committee), Queensland Poetry; Director, Australian Digital Alliance; Member, Copyright Working Group, Universities Australia; Member, Board of TJ Ryan Foundation. In 2014–15, he was engaged in reviewing and reporting on the status of the Australian eResearch NCRIS program, the collaborative investments by the Commonwealth and research institutions to advance Australia's eResearch infrastructure, (i.e., high performance computing, data, and networks). 
He has a long involvement in providing advice on modernising and adapting Australian copyright law for the digital age. He was co-leader of the Creative Commons project for which QUT was the institutional partner leading its introduction to Australia. Other copyright and publishing industry roles in the past have included Member, Publications Board of CSIRO; and Member, Advisory Committee of the Australian Law Reform Commission 2012–2013 (copyright law review reference). 
He is currently a Chief Investigator (with researchers in four other universities) in the Australian Research Council-funded project [Short title] "Producing, managing and owning knowledge in the 21st century University".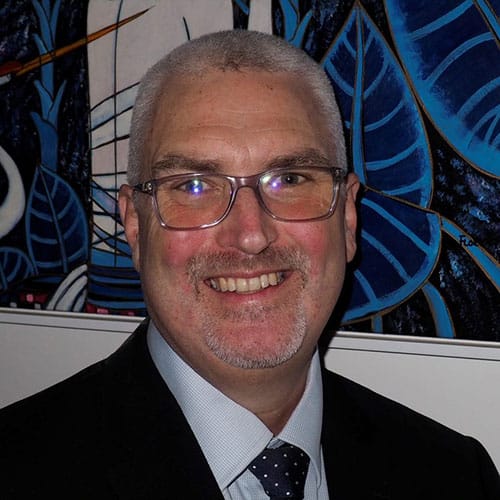 Dr Geoff Mitchell
Director
Geoff is a Digital Strategist with the Brisbane City Council. He has over 30 years' experience as an academic and an IT professional in government agencies, private sector organisations and higher education institutions. Geoff has more than 18 years' experience in the Higher Education sector across Australia and New Zealand, including roles as the Director of Learning Environments and Technology Services at QUT, Director of the University Teaching Development Centre at Victoria University of Wellington, and the Manager of Educational Products and Services at Griffith University. Prior to working for Brisbane City Council, he was the Digital and Emerging Technology Manager at Virgin Australia.
Geoff has been involved with AIE Institute since 2019 and is an Independent Director, the Chair of the Course Advisory Committee and a member of the Academic Board.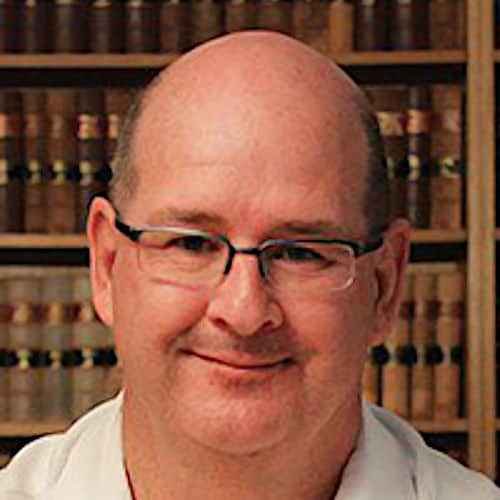 Scott Chamberlain
Director
Scott is the Entrepreneurial Fellow at the ANU School of Law where he researches and teaches in the areas of blockchain, smart contracts, and innovative delivery of legal services. Scott had a varied career as a lawyer, being first admitted to practice in 1992 and holding an unrestricted practicing certificate from 1996 to 2017, during which he launched Chamberlain Law Firm. 
Scott is also skilled in developing and prosecuting public policy. For 3 years, he was National Executive Director – Workplace and Small Business Policy for the Housing Industry Association. In that capacity, he was a member of Deputy Prime Minster Julia Gillard's Business Advisory Group for the Fair Work Act and the Committee on Industrial Legislation. Deputy Prime Minster Gillard appointed Scott as Independent Chair of the Safe Rates Advisory Group, which saw the establishment of the Road Safety Remuneration Tribunal.